I'm not sure any player has improved more over the last three seasons than Jerome Robinson has during his time at Boston College.
Robinson is as good as any scorer in this class and should be in consideration to end up a first round pick after a stellar junior season where he averaged 23 points on 60.8% true shooting, four rebounds and 3.7 assists per 40 minutes[1].
When it comes to scoring, the six-foot-six wing can get the job done at all three levels, as one of the best off dribble scorers in this draft. He can get his own shot consistently, as well as being able to create for others.
The 21-year-old[2] can get lazy with his handle and dribbles a little too high at times but has a killer crossover and a set of dribble moves to get to the basket, where he had no problem finishing through contact – converting 64% of his 150 attempts at the rim last season[3].
When forced to cut his drives short, Robinson has issue pulling up from mid-range or long range in rhythm. He's a polished scorer who isn't easily denied by an opponent taking one facet of his arsenal away.
He's not the most explosive athlete but there's a smoothness and fluidity to the way he can get buckets that is similar to that of Will Barton or Allen Crabbe.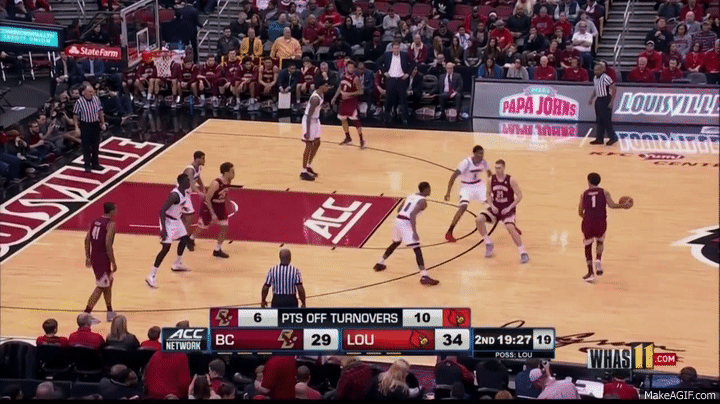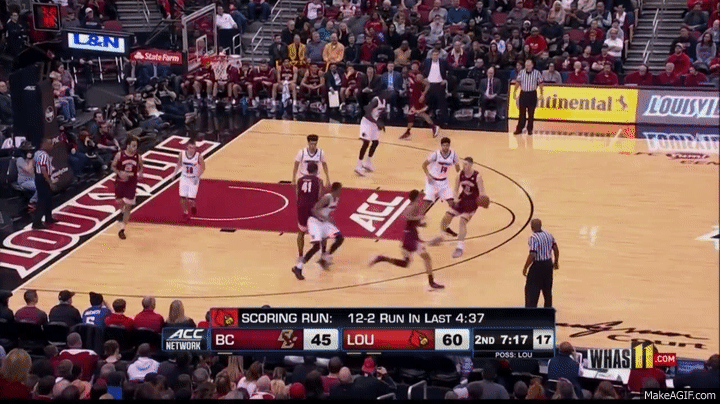 On top of that, Robinson has shown a willingness and improved ability to create for others, becoming more of a dual threat offensively. His vision is by no means elite but he has the IQ and awareness to see the floor, knowing where the open man is – assisting on 20.6% of Boston College's scores during his 3,118 minutes there.
Robinson also has a knack for the hockey assist, great at swinging the ball and igniting a sequence of passes that leads to a shot.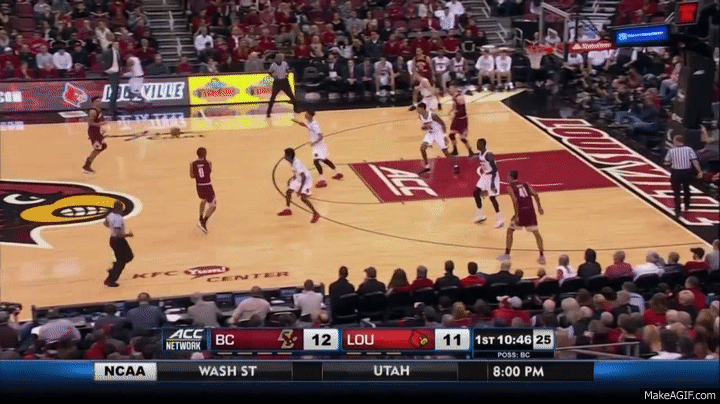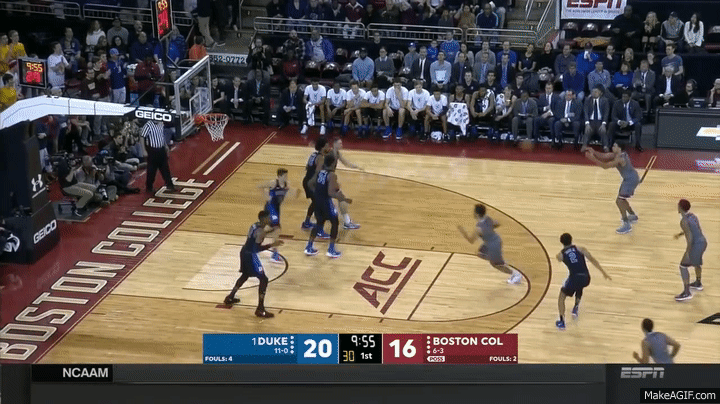 He has now added shooting to his weaponry on the offensive end. That is not to say he couldn't shoot before, but he's now become a borderline dead eye shooter. Robinson upped his shooting percentage to where he made 43.4% of his two-point jumpers and 41% of his three-point shots last season.
He has NBA range, is lethal on catch-and-shoot's, can make you pay curling off pindown screens, has no problem making shots with a hand in his face and can make shots off the dribble when forced to create an opening to rise up if one isn't readily available off the catch.
Mechanically speaking, Robinson's shot is pretty textbook; he's got a high release and a quick trigger with a consistent follow through and getting good elevation. His increased shooting ability should only make him more deadly as a scorer.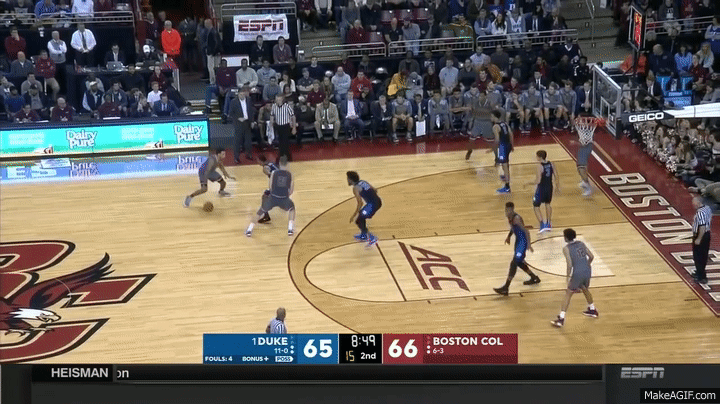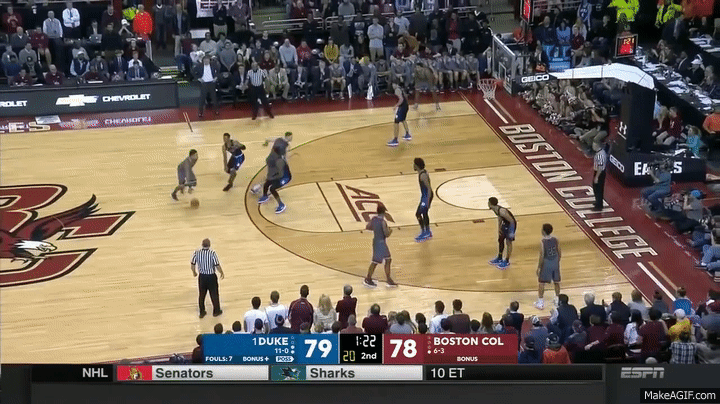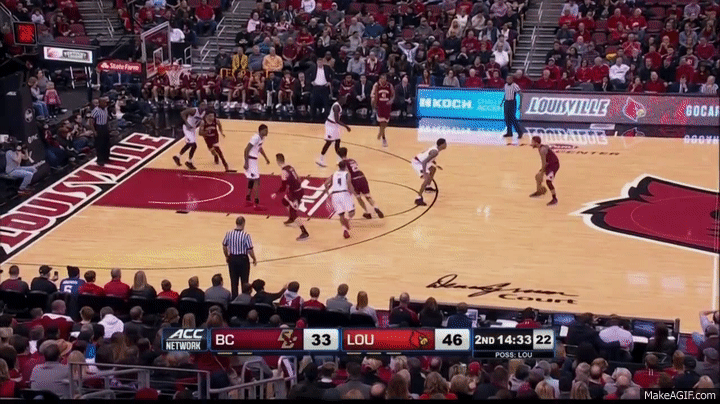 Robinson's decision making is something that will need some tuning up, if a team is to trust him as a primary or secondary ball handler. Sometimes he tries to do too much, making an easy pass difficult or getting trapped along the baseline on a drive, with really no other option but to force a tough pass.
He gets a little lazy with the ball from time-to-time, whether it be passing or handling it, telegraphing passes – averaging three turnovers per 40 minutes last season.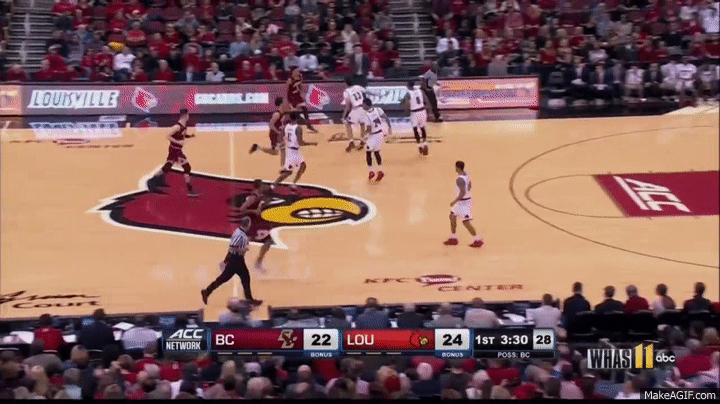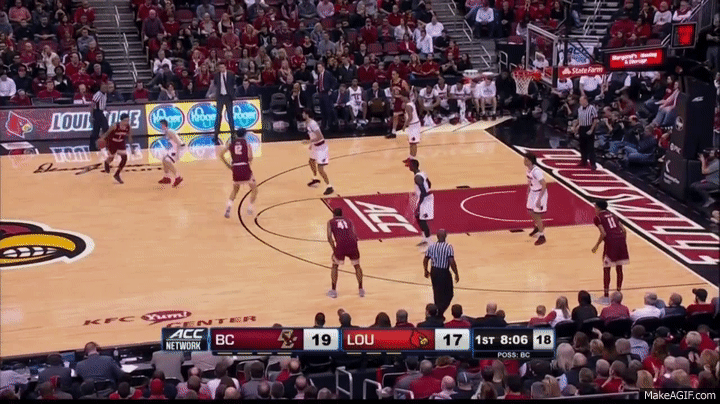 On the other end, there's a plethora of questions and concerns for Robinson to work on. I imagine this would be the main reason for teams to pass on him if he doesn't go in the first round.
Robinson's on-ball defense is adequate. I watched him be a pest to Grayson Allen in Boston College's 89-84 win over Duke on December, 9th. Allen missed 15 of his 20 shots, including eight of his nine three-point shots, while primarily matched up against him, so it's clear Robinson has some defensive ability on the ball.
He's got good lateral quickness and length. The effort is usually there but hasn't translated to consistent performance just yet. Boston College had a substantially lower defending rating than his individual defensive rating, meaning the team defended a lot better without him on the floor[4].
Robinson played in the zone a lot at Boston College but for whatever reason he would frequently leave his spot on rotations and get caught ball-watching, losing his man. He consistently gave up open looks on the weak-side, primarily corner-threes that would drive pro coaches insane.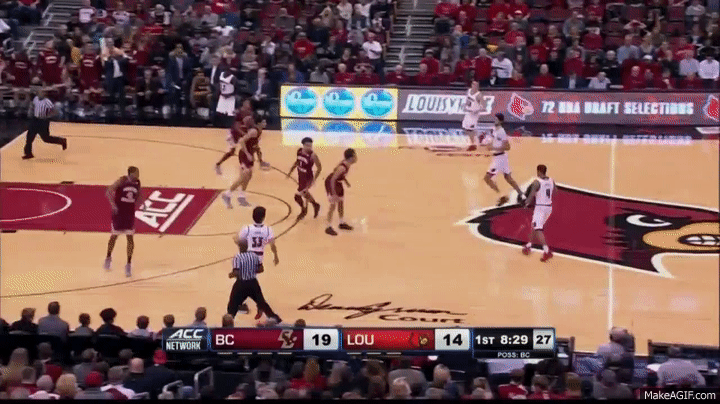 I believe Jerome Robinson is a first round pick and view him as one of the premiere scorers in this draft class. Frankly, I would have no problem taking him anywhere between 17 and 30. There is a lot to work on defensively but he's got the physical profile and work ethic to be expected to improve in those areas.
I'm not sure he'll ever be an elite player but he's a guy you want on your offense, whether it's as starting two-guard or sixth man. His value on offense shouldn't be underrated and I think he can carve out a nice career for himself, similar to that of J.R. Smith, Allen Crabbe, Will Barton, Jamal Crawford or Lou Williams.
[1] According to sports-reference
[2] DOB: 2/22/1997
Editor's Note: Evan Wheeler is a regular contributor to 'Basketball Scouting'. More of his work can be found here or at Denver Sidekicks, where he is also a regular contributor. He can be followed on twitter as @EvzSports