Jacob Evans helped himself as much as any other prospect at the 2018 Combine. The reactions coming out of Chicago regarding his performance in the event were extremely positive and should elevate him into the discussion for a lottery spot.
He was a catalyst for Cincinnati, anchoring one of the best defenses in college basketball while leading the team in scoring average.
To me, Evans is still a bit limited offensively, especially as a shooter, but he is a hell of a defender, perhaps one of the best in the class.
Yes, he'll get caught ball-watching from time-to-time and give up a weak-side spot-up three-pointer but his on-ball defense is very sound. Evans has the athleticism and agility to stay in front of most guards, stays low in a stance, consistently forces tough shots and rarely fouls – only committing 72 of them 36 games[1].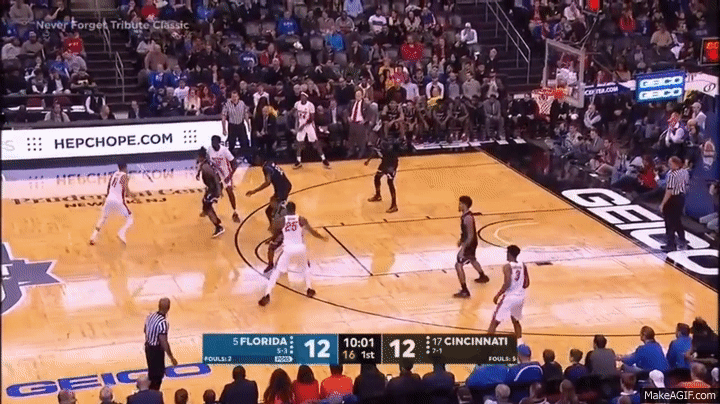 He has great awareness as a team defender, as he is able to make plays getting into passing lanes with his six-foot-nine wingspan[2].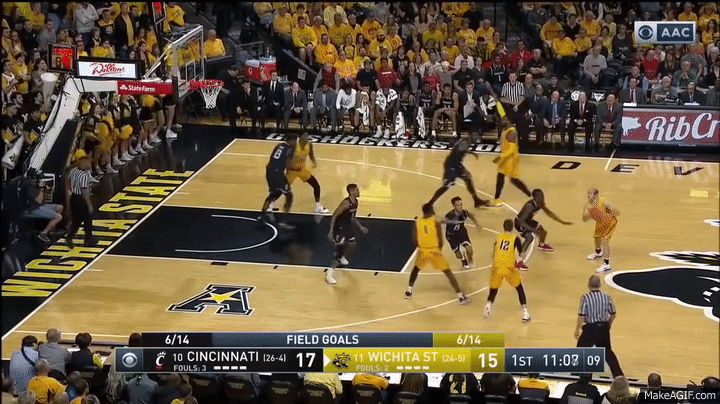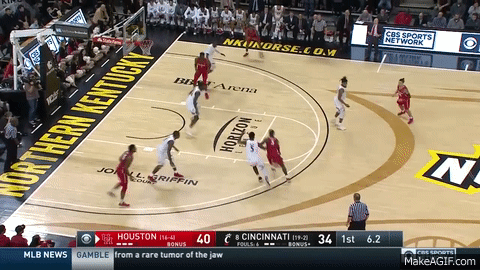 Evans is a heck of a rebounder for someone his size, averaging 6.1 rebounds per 40 minutes, and has shown some phenomenal ability on switches. He can box-out bigger forwards and even get physical matching up with a few centers, as he knows how to utilize his body well and goes up to secure the ball with both hands. His motor also plays a role in his productivity on the glass.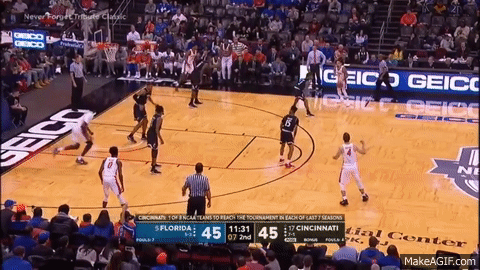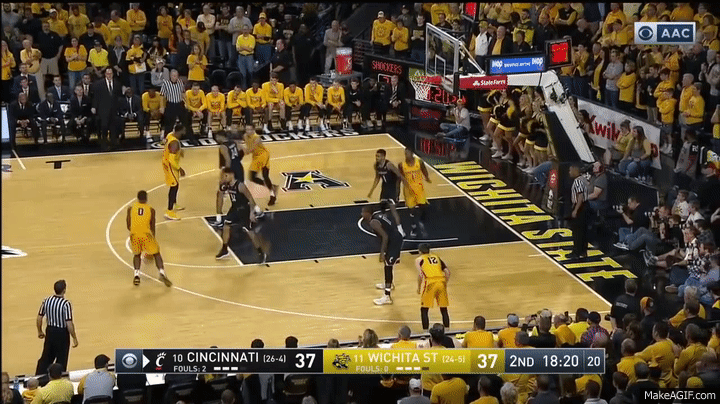 On offense, I don't believe in his potential as much as others but I do see the upside.
Evans has a solid handle and though he is not creative with his dribble moves, his basic crossover is quick and he is able to create for himself or others in a pinch. He is not an effective shooter off the bounce at this point of his development but does well finishing at the rim – converting 67.1% of his attempts there last season[3], thanks to good body control, dexterity with both hands and touch through contact.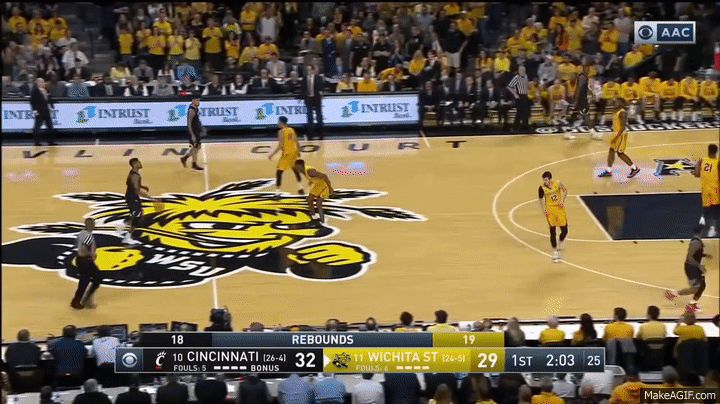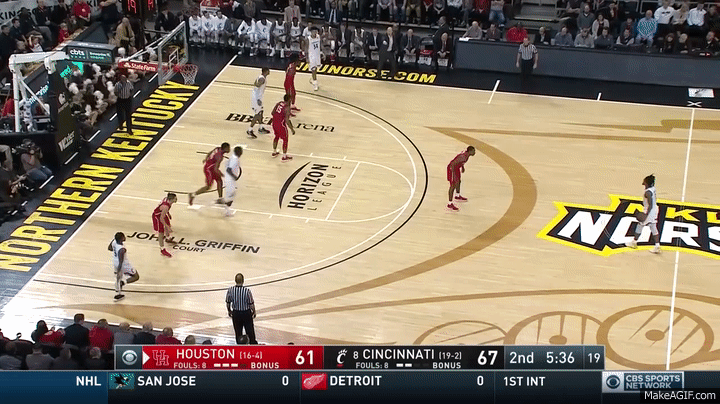 Evans is a capable shooter but I think it's a concern for him moving forward. He nailed a respectable 37.7% of his 462 three-point shots over his career at Cincinnati but only 42.9% of his overall field goal attempts.
Evans can make defenders pay with his shooting, at least enough to demand a closeout and set up his driving, but I saw him clank too many open jumpers to believe he will be a viable shooting threat in the NBA in the immediate future.
He seemed to make adjustments to his form and improved as the year progressed. But his shot still comes out flat most of the time, as his elbows tend to flare out and he doesn't stay square to the rim before the release. He seems to extend the ball outward in front of his face, instead of upwards.
Shooting may be the easiest thing to teach in the pros but there is definitely a lot of work for him to do. Once again, I don't buy the notion that he is a good shooter, but a mere adequate one at this point.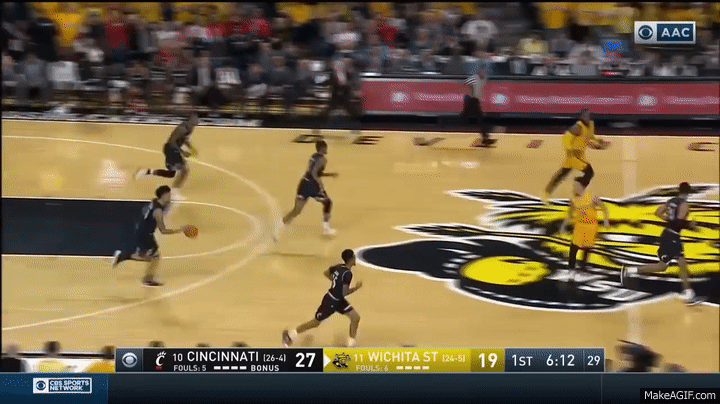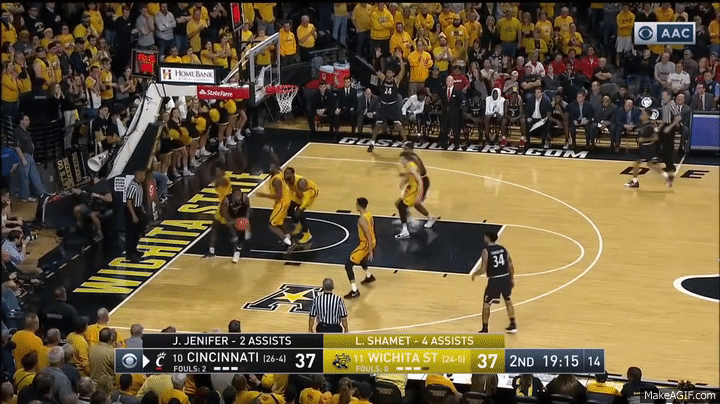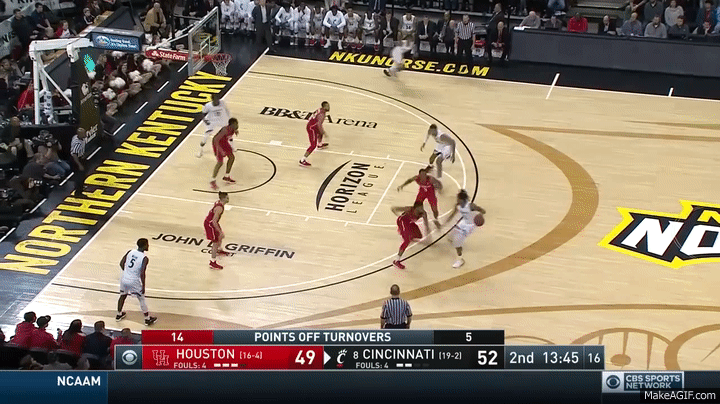 I like his upside. Defensively, he is the sort of player you are going to want in your rotation, given his ability to guard multiple positions, lock down in isolation and elevate the level of execution in team defense.
His offensive limitations worry me. The main cause for this concern being the bad shooting I've seen from him. But I do think his ability to create off the dribble, attack the rim and finish will force the defense to at least work to contest him.
His two-way potential is valid and it will be interesting to see if Evans can become a dual threat as his career progresses in the NBA.
---
[1] According to sports-reference
[2] According to the measurements at the 2018 Combine
Editor's Note: Evan Wheeler is a regular contributor to 'Basketball Scouting'. More of his work can be found here or at Denver Sidekicks, where he is also a regular contributor. He can be followed on twitter as @EvzSports