By June, Zhaire Smith might be one of the biggest risers in this draft class.
An unheralded prospect out of Lakeview Centennial High School in Garland, ranked 233rd in the 2017 class[1], the six-foot-five Swiss army knife had a standout freshman season at Texas Tech, aiding the Red Raiders' run to the Elite Eight.
Once an overlooked prospect, he has now turned into one of this year's most intriguing players and sought after commodities, projecting as an eventual lottery pick, with ESPN slotting him 14th in its latest mock draft.
His numbers won't wow anybody but they were respectable, as the 18-year-old[2] averaged 15.9 points per 40 minutes on 61.8% true shooting and posted a 22.9 PER. His plus-12 box plus-minus ranked seventh in the country[3].
He isn't much of a natural scorer or general offensive threat, logging just 18.3% usage in his 1,050 minutes last season and being assisted on 59.7% of his field-goals, with another 21 of his 62 unassisted field-goals coming on putbacks[4].
But he really shined on the other end. The combination of defensive versatility, athleticism and length should have a lot of scouts and coaches overlooking his unpolished offense, hoping they can eventually turn him into a two-way dynamo.
Smith has ideal size for a two-guard, carrying a 195-pound frame and sporting a six-foot-10 wingspan. He's a freak athlete, who shines primarily on defense, showcasing the ability to guard multiple positions. I'm not sure he's an elite isolation stopper, but he sure will be a pest for most guards at the next level.
His fundamentals are sound, getting into a low stance and possessing the first step quickness to stay in front of most guards and forwards. The length comes into play when Smith doesn't have the speed to stay in front of someone, as you'll see in the play below against Big 12 Player of the Year Devonte' Graham. He gets beat on a spin move, but has the length and athleticism to recover, exploding off two feet in a pinch, despite being shifted side-to-side, to block the lay-up.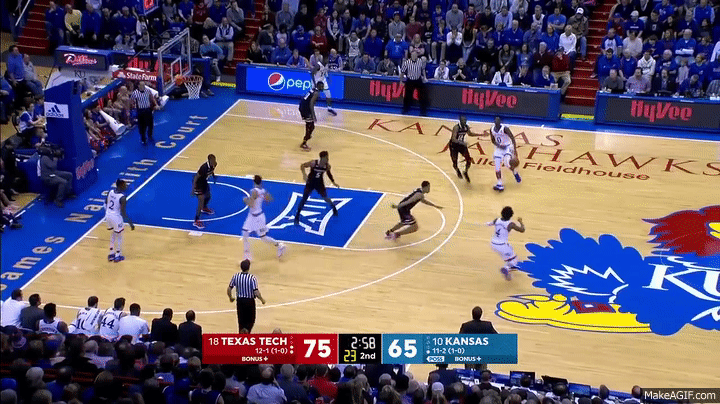 Smith is good at getting through screens, aware of switches and capable communicating them to teammates. There were times where Texas Tech would have him guard two or three different types in a given possession.
But where he really pops for me as a defender is with his shot blocking. Smith has great awareness and timing, coming over from the weak-side often to help a teammate who has been beaten and then destroying whatever shot attempt gets thrown up, while also excelling as a transition defender, running down opposing players for highlight chase-down blocks – averaging 1.6 blocks per 40 minutes.
His pursuit of the ball with great effort is also something that impresses. His motor, combined with his length and instincts making plays in the passing lanes resulted in him averaging 1.5 steals per 40 minutes.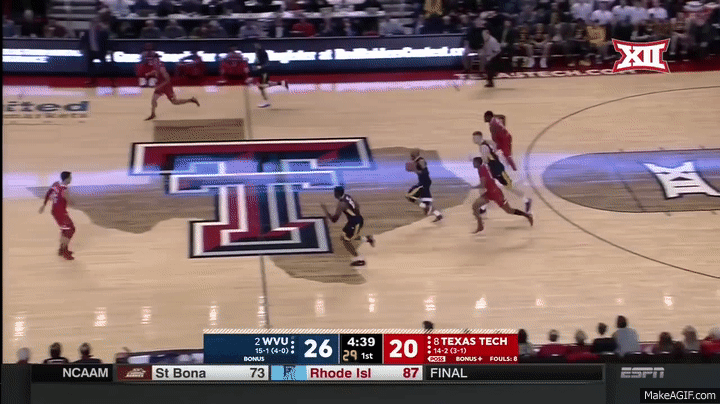 Thanks to his solid individual defense and his ability to create events as a weak-side defender, Smith ranked second on the team among rotation players in defensive rating[5], while averaging 28.4 minutes per game on a team that finished fourth in the country in adjusted defensive efficiency[6].
Offensively, there is a lot left to be desired and developed for Smith, but being only 18 years old gives him plenty of time to work on the empty spaces in his repertoire. I don't think he's a natural scorer, a fluid shooter or very skilled at this point of his career, but he is still somewhat effective in a few areas.
His signature was to annihilate rims in collegiate arenas off of teammates' missed shots, collecting 9.6% of Texas Tech's misses when he was on the floor and finishing his 37 putback attempts at a 57.1% clip.
Again, you're talking about a special athlete here, with great length. Smith's a two-foot jumper who finishes above the rim with authority often. Most of his offense is created or manifested by his teammates, with 58.7% of his makes at the rim and 94.1% of his three-point makes assisted last season.
Still, the elite athleticism allows Smith to be productive, even without being an elite offensive talent. He is not yet an ambidextrous finisher and sometimes looks hesitant to attack the basket on catch-and-go's but is an exceptional finisher in transition, on cuts sneaking behind the defense and on instances where he was given the chance to dive to the basket as the screener in the pick-and-roll – converting his 168 shots at the rim at a 64.9% clip.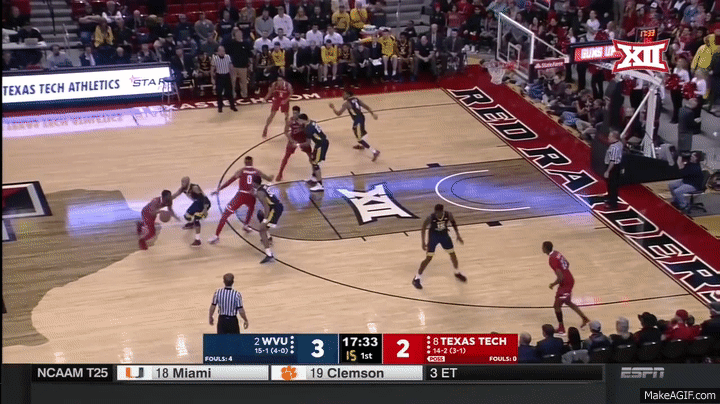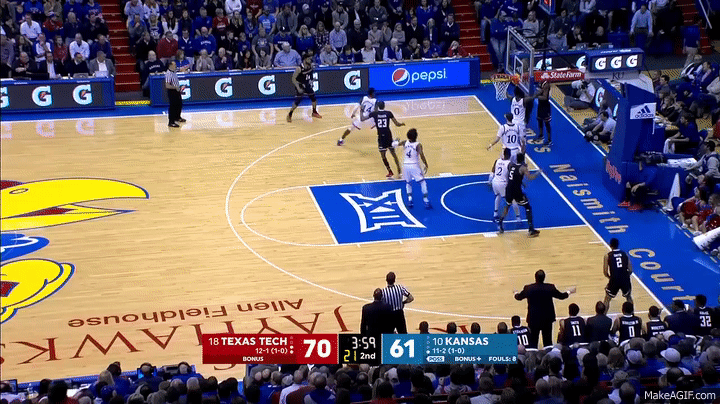 He doesn't have much polish yet as a scorer or playmaker; his handle is pretty limited as of now, his footwork is a bit sloppy and sometimes he gets stuck trying to create off the dribble. His mid-range game looks encouraging, despite the fact he nailed just 39.7% of his 63 two-point jumper due to the fact that most of the shots he takes coming off the dribble are forced.
Even on his makes, you can see that while the elevation he gets on his jumper is good, he's just very mechanical as a shooter. Smith's release is fundamentally sound but his wind up is long and his follow through isn't consistent. He nailed 45% of his 40 three-point shots but at a pace of just 1.5 such attempts per 40 minutes.
But since shooting is arguably the most likely aspect of a skill-set to improve at the next level, some teams might overlook this about Smith's game, especially considering he nailed 71.7% of his 127 foul shots, suggesting there is room for him to be expected to develop into at least an average open shot spot-up shooter.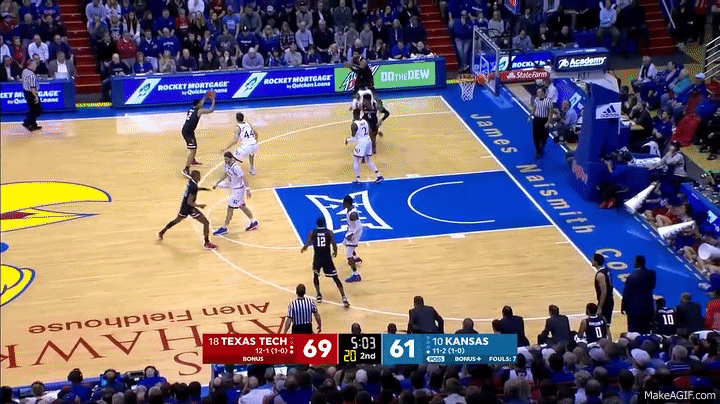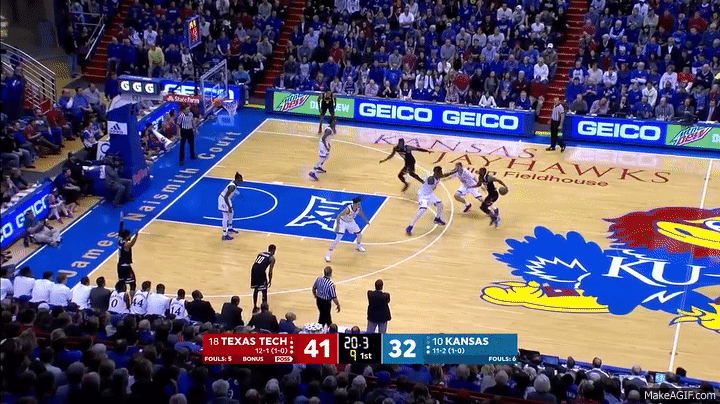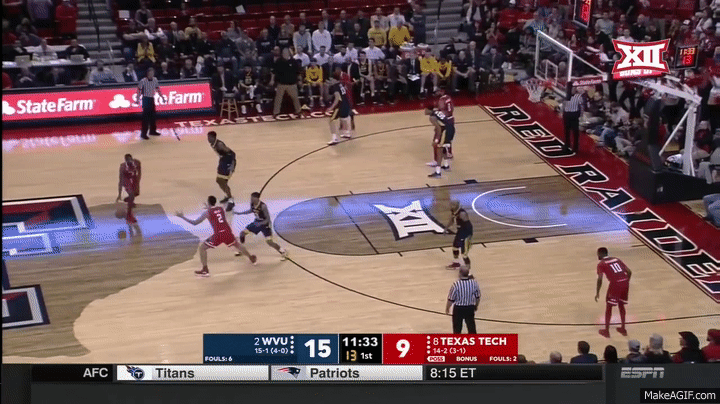 Overall, Smith is an extremely intriguing prospect and I do understand why so many scouts, executives and draftniks are very high on him. He's oozing two-way ability with elite athleticism.
I think the best case scenario for him would be developing into a player like Andre Iguodala. His defensive versatility will allow teams to play him immediately if needed and the fact that he doesn't need to have the ball means he can also probably produce for an NBA team right away. He could be that role player that could help sure up a fringe playoff team and add athleticism on the backend of their rotation to their roster.
Or he could even intrigue rebuilding teams, because of his immense two-way potential, though I don't think Smith is an elite talent and I don't think he will be a franchise changer for whatever team selects him come June. That doesn't mean I don't think he will be a productive player at the next level, as I think he'll be a serviceable starter or a top role player for some team that already has the top of the pecking order figured out.
[2] DOB: 6/4/1999
[3] According to sports-reference
Editor's Note: Evan Wheeler is a regular contributor to 'Basketball Scouting'. More of his work can be found here or at Denver Sidekicks, where he is also a regular contributor. He can be followed on twitter as @EvzSports